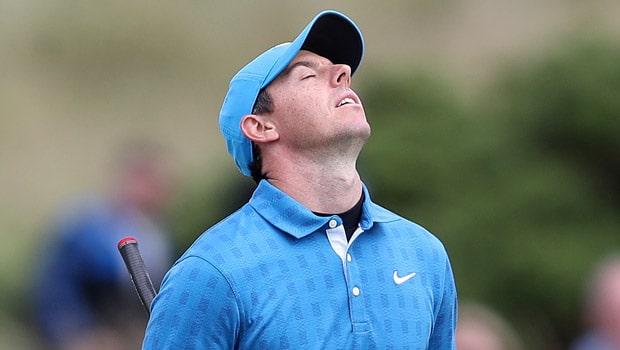 Rory McIlroy has pleaded with the United States Golf Association, saying there is a need to avoid goofy golf.
He is speaking ahead of this week's US Open at Winged Foot. The top golfer who will be playing on the iconic New York course for the first time has positive first impressions.
Having been largely positive, McIlroy fears that there may be a tough course set-up at one of the most difficult championship golf venues. This could have dire consequences.
The USGA has come under several criticisms over the handling of various set-ups for the US Open. The most recent was the third round at Shinnecock Hills in 2018. During the edition, certain pin positions were chosen without considering strengthening breeze. The course became drier and faster throughout the day as a result.
Tiger Woods ad said that Winged Foot is related to Oakmont and Carnoustie as the toughest courses in major golf.
This made McIlroy urge the tournament officials to avoid going "over the edge" with the course's set up for each round.
McIlroy, who is looking at the course for the first time, played 18 holes on Monday, and he loved what he saw. He noted that it is a hard course, but a fair one.
Speaking on his experience with Oakmont for the first time, the top golfer said such a course is impossible.
He also said that the course gives players a little more chance in case they miss. He added that players could run the ball up on to the greens, making it to be a touch more playable.
While noting that it's a tough track, McIlroy said that he is still learning.
The top golfer, who hoped to record success on the course, said something would have gone wrong to experience goofy golf.
Leave a comment