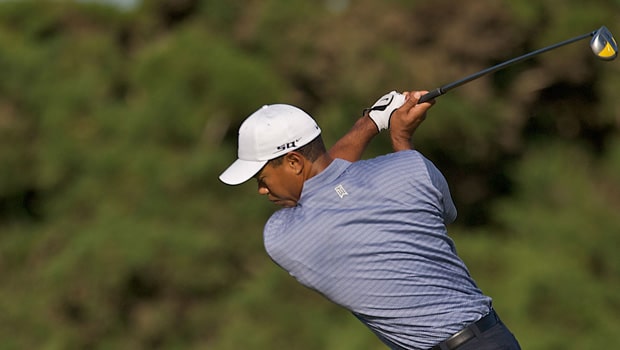 Former world number one, Tiger Woods, would be playing in a competition for the first time since his accident back in February. This weekend, Woods would team up with his son, Charlie, at the PNC Championship. The last time Woods played competitive golf was at this same event last year.
Formerly called The Father/Son challenge, the competition sees golfers team up with their sons or fathers, as the case may be. The competition is reserved for players who have won a major championship or a Players championship. Woods and son would be one of 20 competitors there.
Last year, Woods teamed up with his son, who was the youngest player at the tournament, and he would be doing it again this time around. Team Woods finished at seventh place and Charlie was praised for how exceptional he played, channeling some of his dad's techniques.
Announcing his participation, he said, "Although it's been a long and challenging year, I am very excited to close it out by competing in the PNC Championship with my son Charlie. I'm playing as a dad and couldn't be more excited and proud."
Woods, who sustained multiple injuries from the ghastly accident earlier this year, has spoken about the impossibility of a full comeback, as he said he would never make a return to full-time golf again. The 15-time major winner may now put his focus on one-off tournaments. He hinted the possibility of playing at St. Andrews next year July when the 150th Open takes place there.
Other players who would be at the competition include defending champion, Justin Thomas and his father Mike Thomas, Gary Player and grandson Jordan Player, Padraig Harrington and his son Paddy Harrington, and Nelly Korda with her dad Petr Korda.
Leave a comment