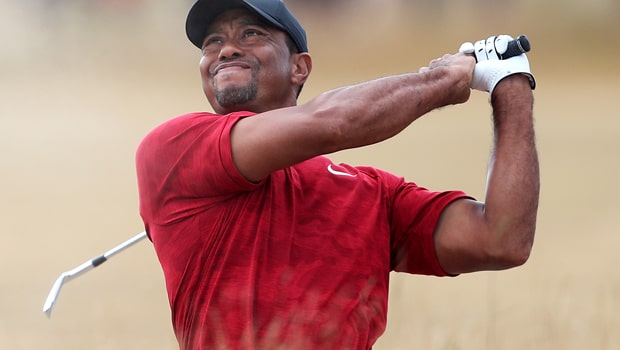 The 14-time major winner Tiger Woods admits it will be a special moment when he plays in the USA Team at this year's Ryder Cup in Paris.
The 42-year-old was named as one of Jim Furyk's wildcards on Tuesday thanks to his recent results on the PGA Tour.
The American, who finished 11th in the qualifying standings, will make his eighth Ryder Cup appearance alongside fellow wildcard picks Phil Mickelson and Bryson DeChambeau.
The former world number one missed the last two tournaments due to a back injury but since his return he has registered five top 10- finishes, as well as a runner-up finish at the PGA Championship.
He is now back inside the top 30 in the world rankings and cannot wait to get started at Le Golf National later this month.
"To have an opportunity to go to Europe and to have an opportunity to win a Ryder Cup and to be part of this group of guys to have that opportunity to go there, it's exciting, it really is," Woods told reporters.
"I made my first team at Valderrama and it was a great learning experience to see the passion that one of our late, great team leaders in Payne Stewart showed for the event.
"He made me understand how important the Ryder Cup is and from that moment on I always wanted to be part of each and every team.
"I haven't been part of the team playing-wise for six years. I served as vice-captain a couple of years ago and that was absolutely incredible to be part of the team, to try to help these young guys in any way I could. This year, to be able to play again, is beyond special."
USA are 1.80 to win, with the draw 11.00, while Europe are 2.20 outsiders.
Leave a comment