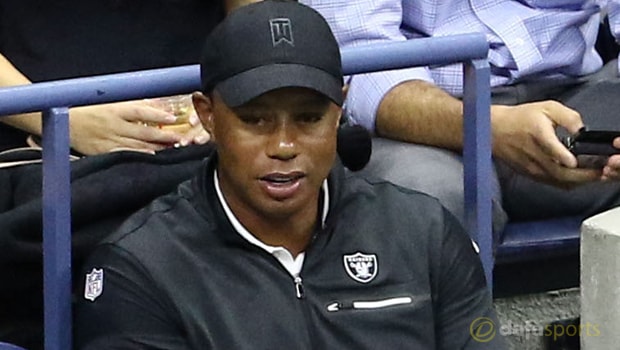 Tiger Woods admits it is somewhat surreal to be playing the Masters at Augusta National this week.
The four-time winner could barely sit through the champions dinner a year ago amid pain in his back.
He then underwent his latest bout of surgery and has been back playing competitively since December.
Last month he went close to winning on the PGA Tour, missing out by one stroke as England's Paul Casey won the Valspar Championship.
His comeback has been remarkable and the 42-year-old says the numbers suggest he is as fit and well as he has ever been.
"I thought prior to surgery, I'll have a nice comfortable life but I'll never swing a club like I used to," he said.
"But all of a sudden my body and speed and timing are back."
"For some reason, I don't have any pain. Yes I'm much tighter and I have to work on strength in different ways but I'm hitting speeds I hit in my prime."
Woods won the last of his Green Jackets in 2005 and the most recent of his 14 major titles came at the US Open in 2008 at Torrey Pines.
He is appearing in his first major since missing the cut at the US PGA Championship in August 2015.
Sir Nick Faldo this week suggested a victory for Woods on Sunday would be the "greatest comeback in sport" and, while he is certainly entertaining the thought of winning, Woods is not getting carried away.
"Well, I have four rounds to play, so let's just kind of slow down," he said when asked about Faldo's comment.
"I've had anticipation like this prior. If you remember the build up from the PGA of 2000 to the Masters of 2001, nine months of building up what that tournament would mean. And it's the same thing.
"I've got to go play and then let the chips fall where they may, and hopefully I end up on top."
Woods is 17.00 to win the Masters. Defending champion Sergio Garcia is 26.00 while world number one Dustin Johnson is 13.00.
Leave a comment