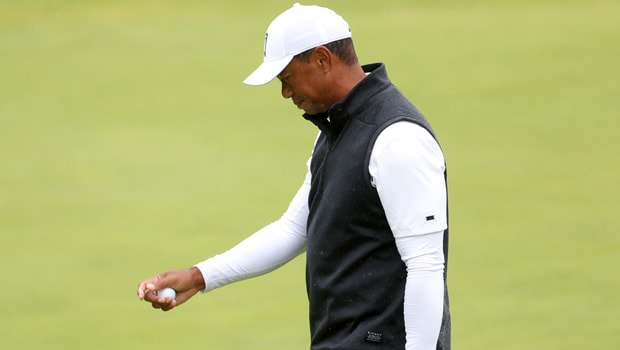 Tiger Woods and his son, Charlie, shot 10-under 62 for 20 under to seventh at fifth place in the PNC Championship which took place over the weekend.
This year's Father/Son Challange, called the PNC Championship, for sponsorship reasons, saw Team Thomas finished at 15-under 57 to win the event 25 under par, followed by Team Singh who finished 24 under. Team O'Meara and Team Trevino finished joint at third place at 23 under. This year's edition featured Woods and his son for the first time. The PNC Championship features 20 of golf's best players with one member of their family.
The day started with Team Kuchar as the overnight leaders but they were quickly overtaken by Team Thomas who birdied their first seven holes. They made more birdies from the ninth hole up to the eleventh. They continued with more birdies from the 13th to the 16th, before Mike Thomas, Dustin's dad, nailed a five-foot birdie to seal their victory. Dustin said after the event, "this is a real highlight and the most normal part of this crazy year and we had so much fun out there. My dad played great today and made a lot of putts which made it easy on me."
Team Kuchar finished the tournament tied at fifth place. Team Woods finished with 10-under 62 on Sunday, just like they had the day before. But the Sunday was not too bad for them as they made two eagles and seven birdies.
Speaking after the event on Sunday, Woods snr found it hard to describe the feeling of playing with his son at such an event, saying it was "memories for a lifetime." Charlie, 11 years, was the youngest person at the event. Even though the duo finished at seventh, they were undoubtedly the stars of the event as it was a delight to see an accomplished Woods feature someone who might likely fill in his shoes in the golfing world.
Leave a comment