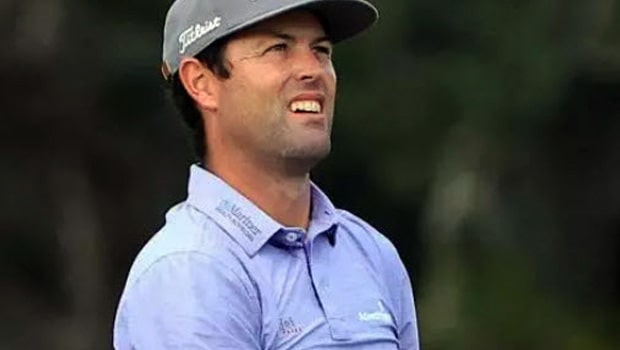 Robert Streb has won his second RSM Classic title, 6 years after winning the first, after beating Kevin Kisner on the second hole in the playoff. Streb ended the tournament at 19 under par, finishing the day at 2-under 68 after forcing the game into a playoff, a similar event that happened in his 2014 win.
Streb began the day with a three-shot lead but the field was so competitive on Sunday as other players started closing in on him. Bernd Wiesberger was closing in fast on him along with Cameron Tringale. Two birdies at the seventh and ninth saved Streb a bit but by then, Kisner had started to pull up close and was within two shots of Streb as he made his fifth birdie of the day on the tenth hole. Another birdie at the 13th and 15th saw him surpass both Tringale and Wiesberger. Streb then made a 12-foot birdie shot at the 18th but he was not alone at that point and the game had to go into playoff.
Both he and Kisner made pars in their first playoff attempt, forcing an extra hole where Streb was able to make his winning putt.
Sunday's win marks not just his second RSM Classic win but also his second PGA Tour win as he had not won any event in the last 6 years. Also since his 2014 performance, the American had failed to finish in the top 25 in his subsequent visits to the event until last week.
Speaking after the event, he said, "I was pretty happy it got over the bunker. I was playing for a flyer, took a pitching wedge, and just was hoping we got it right. It came out kind of hot and I was just hoping it would land soft and it did." He further said, "I felt like things were starting to get a little better and I wasn't quite getting the results, but I wasn't expecting this, either. Winning more than once … validates what ability you have. It was just kind of unexpected and super nice to get this win."
Now, he would get an invitation to the 2021 Masters and also wins $1.1m prize money.
Leave a comment