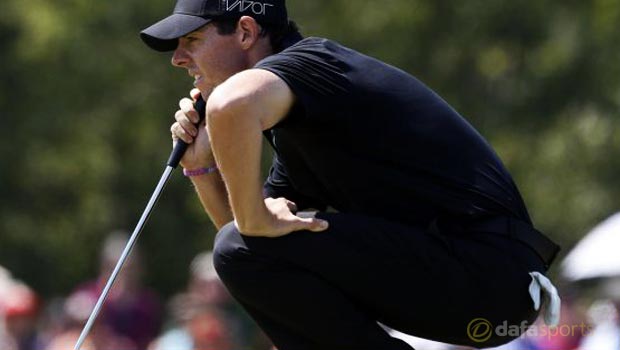 Rory McIlroy admits he has been forced to take a selfish view on the exemption granted to him by the European Tour to play in the season-ending Race to Dubai events.
The ankle injury which forced McIlroy to sit out three tournaments this summer means he will not play the 13 events required to remain in the Race to Dubai, even though he currently leads the rankings.
European Tour chief executive Keith Pelley cited "exceptional circumstances" in granting McIlroy permission to play 12 events as he tries to win the Harry Vardon Trophy for the third time in four years.
While it means McIlroy is entitled to compete for the $5m bonus pool in November at the DP World Tour Championship it will also have a knock on effect on the top 60 who qualify for the $8m event in Dubai and the 110 players who keep their European Tour card for next season.
McIlroy says it is something he has already been thinking about and he feels it was not an easy decision for Tour chief Pelley to make.
"We had to be careful, especially because I'm included in the Race to Dubai now, so number 61 doesn't get in, number 111 doesn't get his card… so it was a tough decision for them (European Tour) to make.
"For me it's more about the 111th guy, who loses his card. That's the big thing. What do I do? Send him a bit of a Christmas present? It's a hard one. I can't really think of that."
McIlroy is putting those thoughts to the back of his mind as he looks to end his injury interrupted season on a high note.
"If I was to look at it really selfishly the 111th guy could have made one more putt or cut to get his card. I just have to think about myself and take a bit of a selfish view of it, I'm afraid. But at the end of the day it's not about the bonus pool, I want to win the Race to Dubai. If I can win the Race to Dubai playing 12 events… at least give me the opportunity," he added.
McIlroy is 7.00 to win his first US Masters at Augusta next season with defending champion Jordan Spieth 7.50 and Jason Day 9.00.
Leave a comment