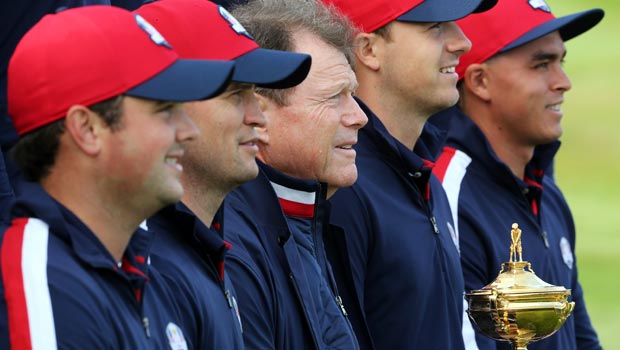 Despite losing the Ryder Cup in dramatic fashion at Medinah two years ago, several members of the USA team insist they are not motivated by the defeat as they prepare for Gleneagles.
The USA team were 10-4 up at one point two years ago but Europe, powered by Ian Poulter, fought back to clinch victory in front of the American crowd.
2014 USA captain Tom Watson has urged his team to think back to that defeat for motivation as he looks to reclaim the cup this weekend.
However, several of his team have rejected the notion of revenge as a tactic.
Two-time Masters champion Bubba Watson insists the sport itself is enough to motivate him.
He said: "It's golf that motivates me. I'm not worried about two years ago. If I did that, I'd be a terrible golfer because I lost a lot."
Matt Kuchar believes Europe are the team under pressure due to their winning record in recent years. The hosts have won seven of the last nine competitions and Kuchar believes his team are the ones who will be playing with more freedom.
Zach Johnson has echoed Watson and Kuchar's comments and insists he is just motivated by playing in the competition.
"I'm not suggesting that there's not some validity to the whole redemption thing," he said.
"I don't know where it started or who came up with it. I don't think it was anybody on our team and I don't think that's necessarily our approach. That was two years ago.
"My motivation isn't because we lost two years ago. My motivation is because I'm playing in the Ryder Cup.
"I'm still upset that we lost but I'm not here to redeem myself or the team."
Europe are still the heavy favourites for the tournament at 1.52 while the USA are 2.58 to win.
Leave a comment