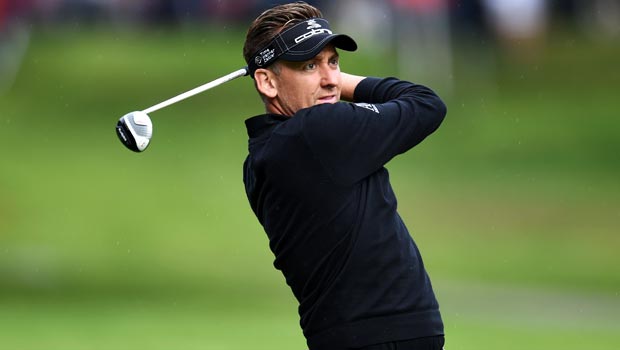 Frustrated Ian Poulter accepted that a disastrous third round had cost him his hopes of winning the Turkish Airlines Open which was eventually clinched by Brooks Koepka.
American Koepka claimed the first European Tour title of his career in Antalya, a result which ensured Rory McIlroy won The Race to Dubai for the second time in three years.
But for Poulter, a round of 75 on Saturday undid all the good work he produced on the other three days as he eventually finished one shot behind Koepka.
Indeed, Poulter missed a birdie putt from six feet on the 18th hole that would have forced a play-off after Koepka had closed with an impressive 65 over his final 18 holes at the Montgomerie Maxx Royal to finish on 17-under par.
A rueful Poulter, who had a six-shot lead after 36 holes, admitted: "Hats off to Brooks for a great round, obviously he's played some superb golf there.
"The damage was done on Saturday. That, for me, is really disappointing. To have played three great rounds of golf, and to have had just one blip on Saturday, that is a real shame.
"So you know, it's frustrating. There's no other word for it. Yes, I'm going to be angry. I'll be angry for a good few days. But that's fine. I'll keep myself in my own little room and have a little chat with myself and come out and win next week."
Poulter is now heading to Dubai for the World Tour Championship which starts on Thursday.
Leave a comment