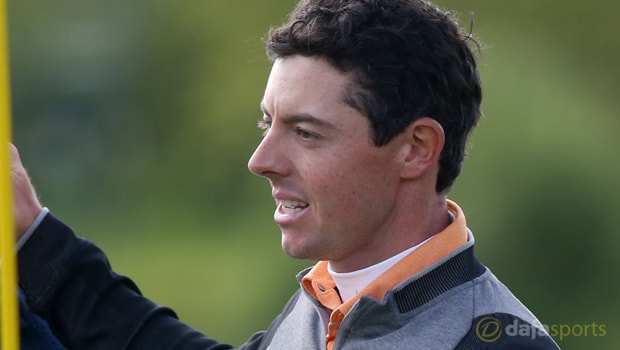 Rory McIlroy is going to carry on playing until after the FedEx Cup Playoffs despite the persistent rib injury that has plagued his year.
There had been speculation that the 28-year-old would call a premature end to his season, with McIlroy even hinting after this month's PGA Championship at Quail Hollow – where he tied for 22nd place – that it was on his mind to not play again in 2017.
With the FedEx Playoffs set to begin this month, the Northern Irishman says he remains keen to play on, and that he feels he could defend the FedEx Cup, despite not having won since last year's Tour Championship in Atlanta.
While he is committed to the playoffs, the four-time Major winner has no problem admitting that the US Masters at Augusta next spring is already at the forefront of his thinking.
"I feel like I'm capable of playing well enough to give myself a chance in it," McIlroy said of the FedEx Cup.
"At the same time, April is a long way away. That's the next big thing on my radar."
McIlroy is currently 41st in the FedEx Cup rankings and will need to move into the top 30 in order to qualify for the season-ending Tour Championship in late September.
While he has stated his intention to continue, there does appear to be an element of doubt in his thinking.
"I feel like I have a sense of, not duty, but I've missed a lot of time already. If I'm capable of playing, I feel like why shouldn't you," he added.
"But then at the same time if you are not capable of playing at your best, why should you play.
It's a catch-22." McIlroy is 9.50 to complete his career grand glam of the Majors by winning at Augusta next April.
Leave a comment