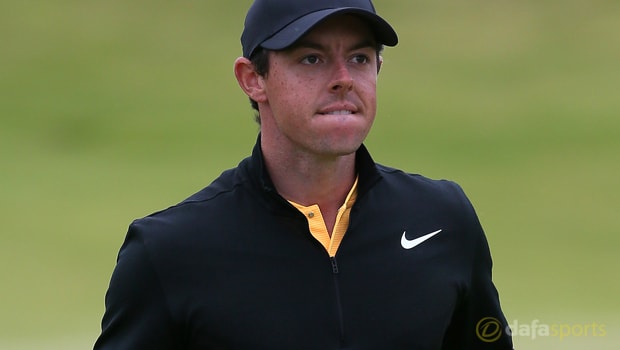 World number four Rory McIlroy has admitted that he may take another break from competitive golf after he confirmed he is still struggling with a rib injury.
McIlroy has already missed two lengthy periods of this season this year, with a rib injury causing him problems for a number of weeks.
The Northern Irishman was hoping to find his better form and win another major this weekend but he is resigned to missing out after shooting a third-round 73 at the US PGA Championship.
McIlroy's poor performance saw him plummet down the leaderboard and he is now four-over par and in a tie for 47th at Quail Hollow.
After a rough few weeks as well as changing his caddy, the 28-year-old admits he may take more time off to allow the injury to fully heal.
He told Sky Sports: "It's not a factor when I'm out on the course, but it's a factor off the course in terms of how much time I can practice.
"It's catch 22 because I want to play and I can play, but I can't put the practice in that I need to to get myself up in contention.
"We'll see where we go from here. I'll play tomorrow and assess my options for the rest of the year.
I've still got a few big tournaments left, so it's a question of whether I play in all of them or take some time off to get 100 per cent healthy.
"But I'm staying as patient as I can and I'm trying not to get frustrated as that would lead to more bogeys and more mediocre play.
I've tried to stay positive and I've done that this week. I've not been upset with myself or got angry, I just haven't played good enough golf."
Leave a comment