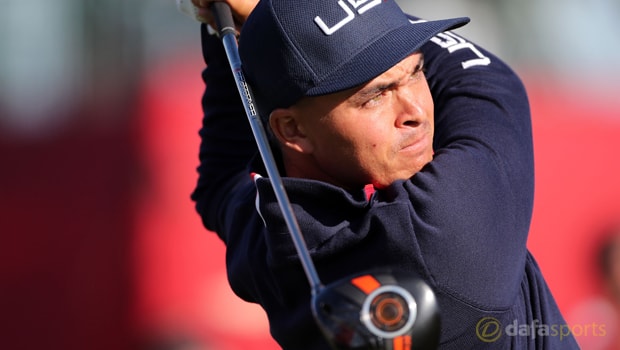 Rickie Fowler insists he is heading in the right direction despite falling short at the US Open.
The American started in style at Erin Hills with a brilliant 65, only for a second round of 73 to halt his progress.
A 68 on Saturday got him back on track before a closing 72 meant he was never really in any danger of challenging eventual winner Brooks Koepka.
His eventual tie for fifth marked Fowler's seventh top-10 finish in a major, but his critics will point to him once again failing to move through the gears when required.
For all his talent, the 28-year-old has won just four times on the PGA Tour and his doubters suggest he lacks the steely streak required to dominate at the top level.
His next big goal is likely to be a strong showing at next month's Open Championship, an event he is 19.00 to win, while he is 26.00 for August's US PGA Championship.
The Californian believes there were plenty of positives to take from his US Open exploits. "I feel like golf-wise I'm playing at the highest level," he said.
"If you look at the negatives too much you're going to be stuck doing that the whole time. "You kind of have to say, hey, it's a major.
I felt like I did a lot of good things, especially in the first round, executing my game plan.
"Even though the scores were somewhat lower than a normal US Open, but to finish in double digits, under par at a major championship, especially the Open, it was a good week."
Leave a comment