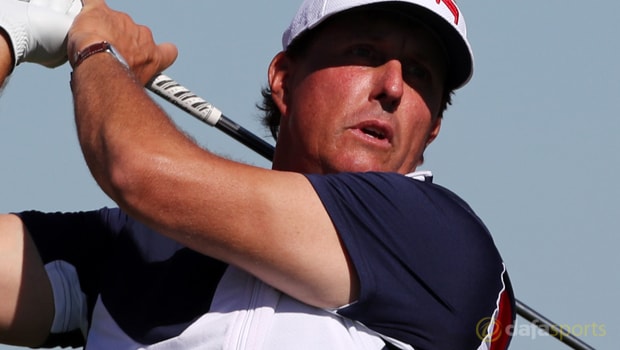 American Phil Mickelson has confirmed he will not compete in the US Open this year as he plans to attend his daughter's high school graduation.
Mickelson is currently playing at the Memorial Tournament at Muirfield Village but he has revealed his plans to skip the next major this month.
The 46-year-old, 201.00 to win this weekend, is currently tied 19th after making small improvements to his game in the last few weeks.
He had confirmed this week that he wanted to change his schedule for the US Open at Erin Hills but his plans have now been scrapped.
Mickelson had been hoping to win the tournament for the first time as he looks to win a career grand slam of major championships but he has put his family commitments first.
His daughter Amanda has her graduation on the same day as the first round of the tournament and Mickelson insists it was a no brainer to withdraw.
He told the New York Times: "So there's just really no way to make it, no matter what the tee time is.
"As I look back on life, this is a moment I'll always cherish and be glad I was present.
There's no greater joy as a parent." Mickelson's withdrawal will be welcomed news for the rest of the field, with the Californian a six-time runner-up at the event.
He has also finished in the top-10 on four further occasions but he will need to wait until 2018 to get his hands on the trophy.
Leave a comment