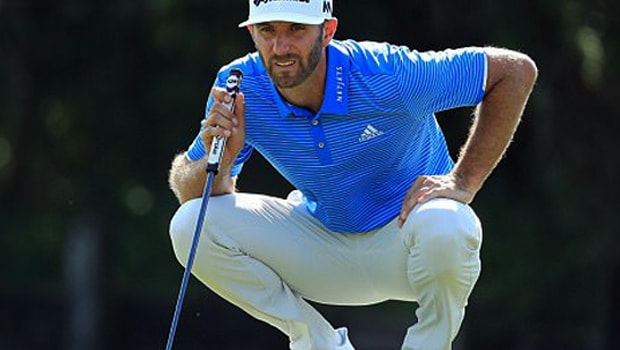 Being the top-ranked golfer in the world drives Dustin Johnson to improve his game even further, he admits.
The American completed victory in the WGC Match Play at Austin Country Club on Sunday, beating Spaniard Jon Rahm on the final hole of the final.
In doing so he became the first golfer ever to win all four World Golf Championship events.
It was also a third successive tournament win for the big-hitting 32-year-old.
While the Ryder Cup ace concedes it is not possible to simply keep winning, Johnson is eager to try. "It's impossible to win every week. I know that.
I've won my last three but I'm just going to have to keep working hard, keep working on the things that I'm working on right now," he said after his win in Texas.
Johnson and Tiger Woods are the only players with four or more WGC titles, and the reigning US Open champion also became the third player after Rory McIlroy in 2015, and Woods who did so on three occasions, to complete victory at the Match Play having been top seed.
McIlroy recently had a chance to topple Johnson from his position as world number one but that ranking now looks safe until early summer at the least.
Johnson is in no mood to be knocked off his perch and he says there is plenty room for improvement in his game.
"Being the number one player in the world kind of drives me to work harder and to get better.
There's still a lot of room for improvement in my game. So I'm just going to keep working on it," he added.
Johnson is 6.50 to win the Masters at Augusta while McIlroy is 8.00 to land his maiden Green Jacket.
Leave a comment