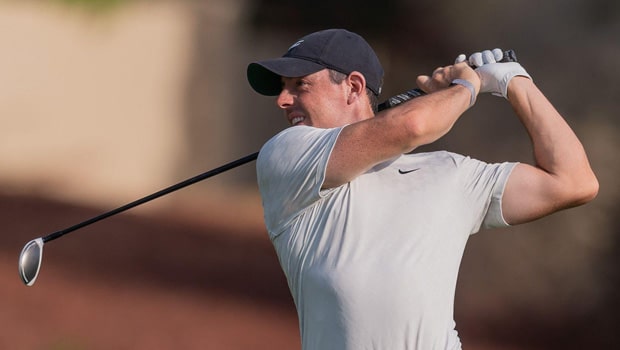 Rory McIlroy ended the first round of the DP World Tour Championship with a two-shot lead after finishing at seven-under 65.
McIlroy played quite an impressive game on Thursday, making four birdies and an eagle in the first eight holes, he as aims to with the McIlroy leads first round at DP World Tour Championship for the third time. Thursday was McIlroy's first start, since winning The CJ Cup in October. Tapio Pulkkanen, Joachim Hansen, and Christian Bezuidenhout all shared second place at 5 under. Race to Dubai leader, Colin Morikawa, finished four under. Last year's winner, Matt Fitzpatrick, is tied with four others at two under.
McIlroy's only bogey was at the ninth, but even that could not stop the former world number one from finishing at the lead as he even made a birdie on the last hole. Thursday was one of McIlroy's finest games in a long while. And he seemed in a better headspace than he was at the end of the Ryder Cup when team Europe lost.
After the ninth hole, McIlroy was threatened by Morikawa, who made birdies in the next three holes. But the American could not keep up as a bogey in the 17th messed up all his hard work. He failed to go recover from that even in the final hole.
Still, despite McIlrory's performance, he is in no place to win the Race to Dubai, where he is currently ranked 20 on the leaderboard – even if he wins this competition. Morikawa is the one in the best position to win the Race to Dubai, and if he achieves it, he would be the first American to win it, and that would happen if he wins the DP World Tour Championship.
Leave a comment