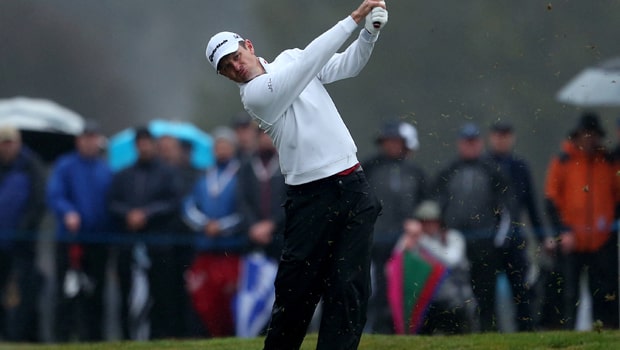 England's Justin Rose insists he is now aiming to add to more majors to his CV, starting with the Masters at Augusta National in April 2019.
The 38-year-old returned to the top of the world rankings on Sunday after he won the Turkish Airlines Open.
Rose managed to hold off China's Haotong Li and he eventually defended his crown at the first play-off hole.
Both men had finished on 17-under but the European Ryder Cup star defended a title for the first time in his career after Haotong three-putted from eight feet.
He is now looking to pick up a number of major titles in the latter part of his career and in doing so follow in the footsteps of Phil Mickelson and Padraig Harrington.
While Rose is looking to win any of the big four, the Masters in Georgia is his priority and he is 17.00 to win the title next year. When asked about his future goals, he told Sky Sports: "I think more majors for sure, that's what I'm interested in.
I'm trying to chase down as many as I can. You've seen players like Phil and Padraig have hot spells towards the end of their careers where they have amassed two or three really quickly.
"At Augusta, I'm always there or thereabouts on the leaderboard every year. I feel good there and I've got a great playbook.
I know how to play the course, I read the greens well there, and if my iron play sharpens up, which it has done a little bit of late, I think it's a great opportunity for me.
"The Open Championship is not one that I've historically played that great at but I think I'm ready to break that kind of spell a little bit and have a great opportunity this year, especially making a run from the cut line to finish second at Carnoustie.
"Then the PGA Championship, there's no reason why I can't play well in that one. Those are kind of in my wheelhouse, those types of golf courses."
Leave a comment