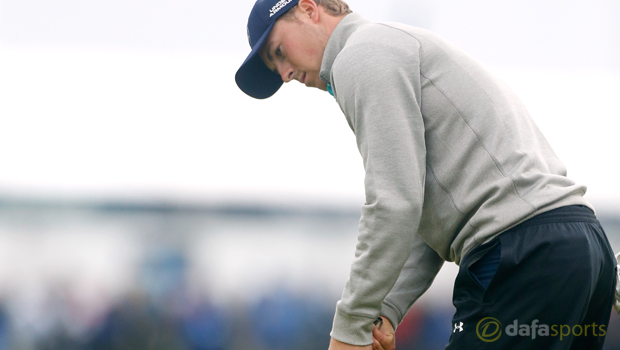 Jordan Spieth admits he is keen to move on from his Masters meltdown, but he concedes it will be something that is talked about for a long time to come.
The world number two held a five-shot lead heading into his final nine holes at Augusta National Golf Club, but a quadruple bogey at the par-three 12th ended his hopes of retaining the title he won in 2015, with Englishman Danny Willett emerging as the eventual champion.
The 22-year-old Spieth has not played a competitive round since his Masters meltdown, but he insists that he is already over the slip-up and is now solely focused on insuring a similar collapse does not happen in the future. Spieth said: "It is what it is, and I'll move on.
If you're in contention at a major, hopefully 50-plus times in your career, something like that is bound to happen. Just don't let it happen again." Spieth is expected to return to action at next week's Players Championship in Florida, as he steps up his preparations for next month's US Open at Oakmont Country Club.
The two-time major champion is hoping to claim glory in both upcoming tournaments, but he concedes that even if he does achieve that feat, people will still discuss his failings at Augusta.
He added: "It will keep coming back up, even if I were to go on to next week and win and to go on to Oakmont and produce clutch shots and win.
It's still going to come up when I get back to Augusta. I understand that." Spieth, who won the US Open at Chambers Bay in 2015, is available at 7.50 to defend his title at the tournament that is due to take place between June 16-19.
Leave a comment