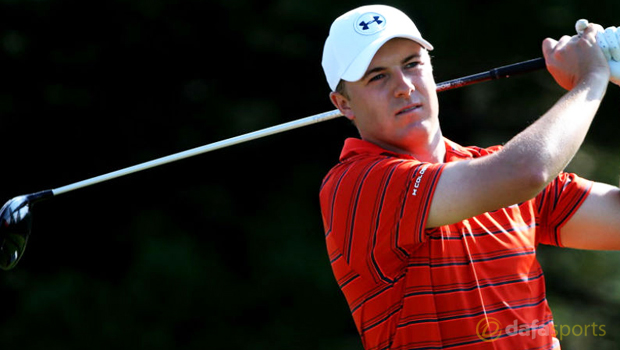 Jordan Spieth wants to close out an impressive win at the Hyundai Tournament of Champions in Hawaii and, in so doing, sow a seed of doubt in the minds of his PGA Tour rivals.
The 22-year-old says it is important for him to become known as a "closer" – a player that will not relent with the pressure of leading going into the final round of a tournament.
Spieth has clocked rounds of 66-64-65 at the Plantation Course in Kapalua this week to earn himself a five-shot lead over Brooks Koepka going into the final round.
He is determined that he will not give the chasing a pack any scent of victory. The 2015 Masters and US Open winner highlights the record of Tiger Woods when leading tournaments and says that must be what he aspires to.
"When Tiger's in contention, why is his record so phenomenal? Well, sure, he played the best golf and he was the strongest mentally, but everyone else knew that he could do it and maybe tried to do a bit too much and then they're out of their own sync, out of their own game, because they don't think their own game has a chance, because it hasn't had a chance against him," Spieth said.
The Texan was quick to point out he was in no way comparing himself to the former world number one and 14-time major champion Woods, but says there is great value to be had by increasing the pressure on the chasers and knocking them out of their comfort zone.
"If I win (at Kapalua), there's just a little extra on, when you're in contention again, people thinking, OK, he knows how to close, right?
He can close the deal," Spieth added. "And it just puts a little bit of more pressure to be more aggressive and have to do more than maybe you really have to do."
Spieth is priced at 7.00 to win his second Green Jacket at the US Masters in April. Rory McIlroy is available at 7.50 while two-time Augusta winner Bubba Watson is 17.00.
Leave a comment