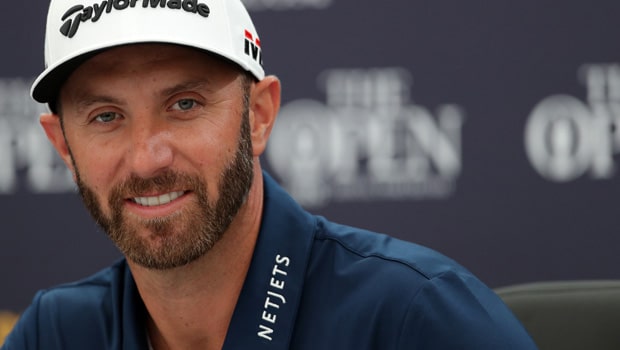 World number one, Dustin Johnson has announced his withdrawal from the PGA Tour event, the AT&T Pebble Beach Pro-Am taking place this week. Johnson finished at 15 under, 2 shots ahead of fellow American Tony Finau and Englishman Justin Rose. Johnson began his final round with a 2-shot lead but struggled along the line and Finau eventually caught up with him after the 11th. But he was able to finish the round with a birdie which helped him secure his victory.
This is the second time Johnson is winning the Saudi International in three years and his third win in his last eight starts. The win has further strengthened his position at the top of the OWGR.
This week, Johnson was meant to play at the AT&T Pebble Beach Pro-Am but has pulled out from the event to enable him to relax and prepare him for upcoming events. This was made known in a statement by his agent, David Winkle. He said; "Following his successful week in Saudi Arabia, Dustin decided it would be best to enjoy a week at home before the Genesis Invitational and the WGC at The Concession. Other than being a bit jet-lagged, he is feeling great and looking forward to the weeks ahead. While he is disappointed to miss the AT&T Pebble Beach Pro-Am, which is always one of his favourite weeks, he feels his decision is for the best." Jonathan Byrd would take the place of Johnson on the field. Johnson is no stranger to the AT&T Pebble Beach Pro-Am, having won it two times and finished as a runner-up twice in his 13 appearances at the event.
Johnson's absence now means that no top-10 player would be playing in the tournament. This means that world number 11, Patrick Cantlay is now the highest-ranked player. Some other top-ranked players that would feature at the event include Paul Casey, Jason Day, and Phil Mickelson.
Leave a comment