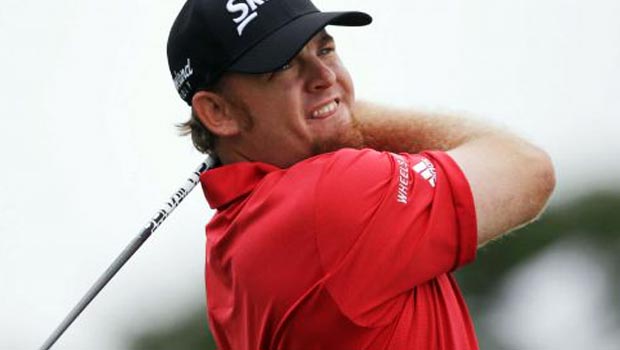 JB Holmes and Dustin Johnson will play together in the final grouping in Sunday's fourth round at the WGC Cadillac Championship in Miami.
The pair each landed a hole-in-one on the par three 4th hole within minutes of each other during the third round.
Johnson struck first only for Holmes to once again extend his lead out again shortly after.
Holmes will take a five-shot advantage into the final round as he attempts to complete a wire-to-wire victory and secure his maiden WGC title.
Holmes appeared to be in cruise control when he birdied four holes in a row towards the end of round three but a closing bogey offered some hope to Johnson and Bubba Watson, who share second spot on six-under-par.
Holmes knows things could get tough in round four but he hopes to continue his progress through the tournament.
"I'm not going to change my game plan. You've just got to be patient and try to make some pars and minimize the big numbers," he said.
Johnson meanwhile is hoping for a fast start to apply some pressure to the long-time leader.
"This golf course is very hard, and just get off to a good start and try to get a little pressure on (Holmes) early," Johnson declared.
Johnson is priced at 6.50 to overturn the deficit in the final round while two-time Masters champion Watson is 6.00.
Watson says he will not be paying any attention to the leaderboard during the final round but admitted he hopes to give Holmes something to think about.
"For me, it's all about just picking the right clubs, hopefully getting the right numbers and making the right reads and making putts," he said.
"At the end of the day, we'll add them up and, hopefully, I can scare him (Holmes) or have a chance for that win."
Leave a comment