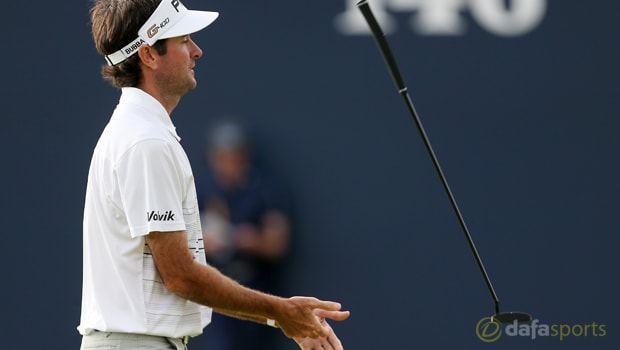 Bubba Watson believes golf is too slow paced on the PGA Tour as there are too many players competing in individual tournaments.
The two-time Masters champion has struggled for form so far this year, as he has just two top-ten finishes to his name, with his last Tour victory coming at the Northern Trust Open in February 2016.
Watson has refused to blame his recent dip in form on the slow nature of tournaments, but he believes the game is running the risk of becoming boring as more and more rounds take up to five hours to play.
"When I say boring, slow play," Watson told Golf Magic. "We made the cut last week at the John Deere Classic.
There were around 80 players who made it and we still went round in five hours.
I'm like, 'what are we doing?' Who wants to play for five hours? I've got sleeping and stuff I've got to do."
The 38-year-old believes the only way to speed up the game is to reduce the number of people competing in individual events.
He added: "We've got to speed up and the only way I think we can do that in professional golf is to cut fields.
156 players in one field is just too many, you can't do it."
Watson, who has slipped down to 47th in the latest world rankings, will be hoping to return to form at this week's WGC Bridgestone Invitational, an event he finished runner-up in two years ago.
The Florida native is priced at 81.00 to win the event, with all of the top ten players in the world scheduled to compete at Firestone Country Club.
Leave a comment