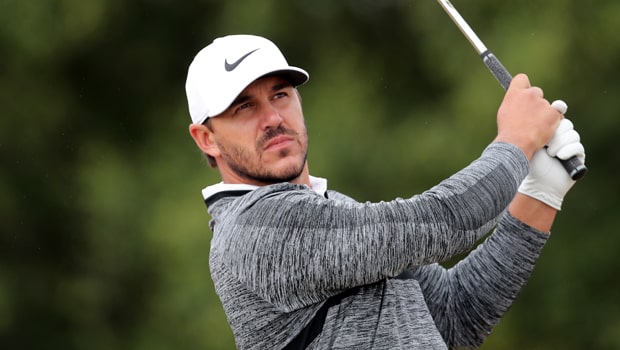 Brooks Koepka has told Sergio Garcia it is time to "grow up" after his disqualification from last week's Saudi International.
The Spaniard was disqualified for "serious misconduct" after admitting to damaging greens on the front nine of Royal Greens Golf & Country Club during his third round.
The former Masters champion was also shown on video swiping his club angrily in a bunker after failing to get out of the trap, a clip that has drawn plenty of criticism.
Koepka, already a three-time major winner, didn't hold back in assessing Garcia's antics, highlighting how poor it looks for professional golf.
Given how long he's been on Tour, and that each and every player faces the same test week in, week out, the American suggested Garcia needs to be more mature in his attitude.
"That's just Sergio acting like a child," Koepka told the Playing Through podcast.
"Everybody's got to play the same golf course. I didn't play very good, but you didn't really see anybody else doing that. You're 40 years old, so you gotta grow up eventually."
The European Tour has confirmed the matter is now closed, with Garcia set to avoid any further sanction following his disqualification.
Koepka labelled it "frustrating" for his peers to see a global name like Garcia conducting himself in that way.
"It's frustrating as a player to see. To act like that, the disrespect to everybody, to act like a child out there is not cool. It's not setting a good example and it's not cool to us, showing us no respect or anybody else," he added.
Leave a comment