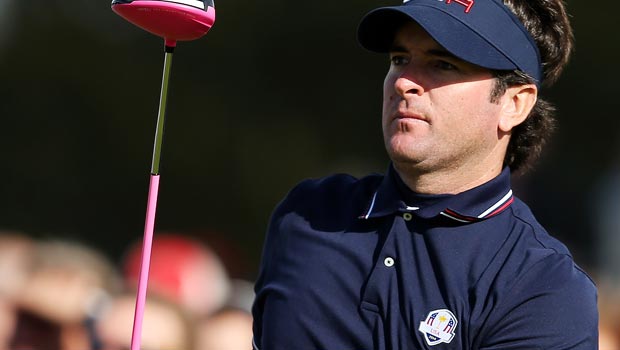 American Bubba Watson has set his sights on winning next week's Thailand Golf Championship as he looks to win more tournaments overseas.
The world number four will take part in the competition alongside a number of the best players in the world, with the likes of Sergio Garcia and Martin Kaymer set to make an appearance.
Lee Westwood, Victor Dubuisson, Ernie Els and Darren Clarke are also set to take part but Watson is focusing on lifting the trophy as he tries to add to his collection.
Last month, Watson managed to win the WGC-HSBC Champions title in Shanghai thanks to a sensational bunker shot in a play-off.
He will return to the Amata Spring Country Club next week after coming second in his first appearance two years ago and the 36-year-old is going into the tournament with a positive attitude.
"My expectation is, really, winning," Watson said. "I want to win outside the US. I won in China this year but I'd like to back that up with another win.
"I just think that people look at your career differently if you've won outside of your own country. It means you've had to travel, to get used to jetlag, had to play golf in many different places at a high level.
"Tiger Woods has won a ton in the States and he's also won a ton outside the States. Jack Nicklaus as well, you can go through the greats of the game, they've all won outside the US, or outside of Europe, or outside Asia.
"Wherever they come from they've all won outside of there. So for me it would be a positive in my career if I can win a few outside."
Leave a comment