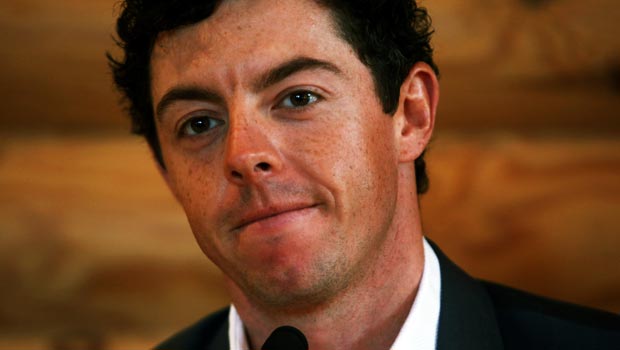 Adam Scott claims the impressive form of Rory McIlroy over the past 12 months has helped push him to improve his own game as he eyes revenge in this week's Australian Open.
The 34-year-old, who hails from Adelaide, enjoyed an impressive 2013 when he collected his first major title at the Masters and enjoyed a spell as the world's number one.
However, Scott's hopes of ending the campaign with the 'Triple Crown' on home soil – having won the Australian PGA Championship and Australian Masters – at the Australian Open in Sydney a year ago were shattered when a bogey at the 72nd hole allowed McIlroy to pip him.
The Northern Irishman returns Down Under following a stellar season, in which he has won The Open, US PGA Championship and the overall Race to Dubai title, looking to keep hold of his crown.
Scott is adamant that McIlroy's excellent form has only helped to push his game as he wants to be the man lifting the trophy on Sunday.
"I certainly have a thorn in my side after not winning last year. I did everything but win, I felt like when it came down to it," Scott said.
"Even late in the piece I had my chances to kind of close the door, but I left it open and you can't do that with the best players in the world. They'll walk right through and Rory did.
"I think I've found that we've somewhat pushed each other along over the last couple of years, Rory has taken his game up a notch and that's inspired me to work harder.
"If my competition is really motivated and that good, I'm going to have to work really hard as well.
"I certainly welcome the challenge because these are the best years of my career and I'm going to have to get the best out of myself to beat a guy like that."
Scott is 4.50 to win the Australian Open while McIlroy is 3.25 to defend his crown and any other player is 5.20.
Leave a comment