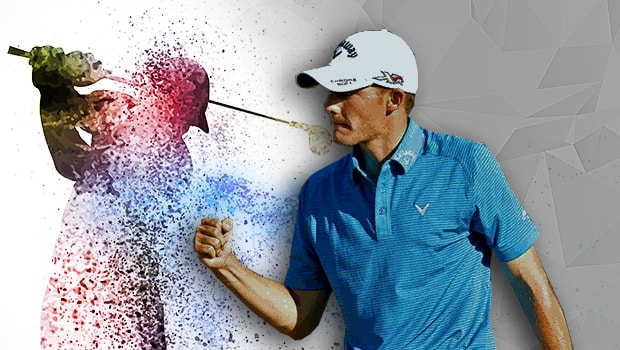 Aaron Wise feels his long-term career goals will be the main beneficiary of becoming a PGA Tour winner at just 21-year-old.
Wise made his breakthrough with an impressive four-shot win at the AT&T Byron Nelson Championship in Dallas on Sunday.
He managed the pressure of holding a lead going into the final round despite the setback of a four-hour weather delay before play got underway.
A birdie blitz in the middle of his round saw Wise open a four-shot advantage over Marc Leishman and he refused to allow his playing partner close the gap on the home stretch.
Ben Crenshaw, one-half of the course design duo at Trinity Forest and two-time Masters champion, was amongst those paying tribute to Wise.
"I'm so impressed by him," he said. "I tell you what, he is really good. He does everything well. He's a very sound long driver, beautiful iron shots and a heck of a touch."
For Wise, winning so young allows him the chance to really start focusing on where his career will take him, being able to plot his PGA Tour path courtesy of a winners' exemption.
He's watched how that has played out for some of golf's biggest stars in front of him.
"It's huge at a young age to be able to plan your schedule, to be able to get into all the big events, to get that experience," Wise said.
"You look at guys like Jordan [Spieth], Rory [McIlroy], Justin Thomas, how it's just paid off for them when they're 24, 25, kind of hitting their prime a little bit and get all that experience already.
They're able to win so many golf tournaments and I look at this as kind of helping me do that as well," said Wise.
"I don't think I'm anywhere near my prime, I hope, and for me to be able to get all this experience so early – it's only going to help me down the road when I'm contending in a lot of golf tournaments."
Spieth is 12.00 to win the US Open next month while world number one Thomas is 15.00.
Leave a comment