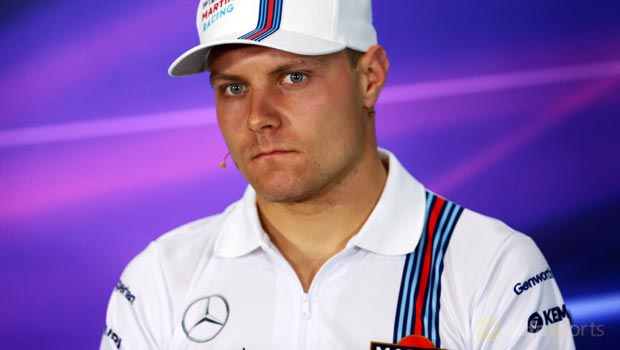 Speculation suggesting Valtteri Bottas could replace Kimi Raikkonen at Ferrari next year have intensified after team principal Maurizio Arrivabene refused to rule out the possibility.
Raikkonen's contract expires at the end of the current season and it has been rumoured for some time that the Finnish driver could be replaced by fellow countryman Bottas, or even Lewis Hamilton, who is yet to sign a contract extension beyond 2015 at Mercedes.
It has been suggested that Bottas, who is currently with Williams, has already signed a pre-agreement to join Ferrari in either 2016 or 2017 but, when quizzed about the rumour, Arrivabene would only say: "I promised in the pre-season that I would never lie to the media, but for this question it is too early to give a precise answer."
However, the Italian has dismissed the possibility of last year's world champion and the current leader of the 2015 drivers' title race, Hamilton, moving to Ferrari.
He added: "Why do I need Lewis Hamilton when I have a heavyweight like Vettel? I would rather look around for a young, talented driver to unite with Sebastian."
Raikkonen has started the year well and may retain his seat next season, with Arrivabene admitting: "If Kimi continues like this, we will extend for another year.
"But performance alone is only one thing – I also like how Raikkonen and Vettel work together.
"They even sometimes travel together, so these are things that do influence a decision."
Leave a comment