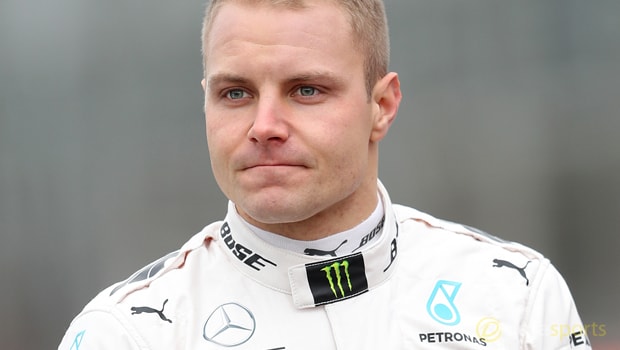 Mercedes boss Toto Wolff has urged Valtteri Bottas to forget his error as he finished sixth at the Chinese Grand Prix on Sunday.
The new Mercedes recruit was third during the damp stage of the race before he fell to fifth after switch to the soft tyres.
A delayed pit-stop cost him some time but he then made a crucial error while trying to catch up. The Finn was aiming to warm his tyres up behind the Safety Car but he spun between Turns 10 and 11.
Bottas admitted his mistake was a stupid but he fell down the pecking order to 12th before eventually finishing sixth.
Team-mate Lewis Hamilton was error-free as he powered to victory ahead of Sebastian Vettel and Wolff admits he needs to learn and move on.
He told GP Update: "Valtteri's spin behind the Safety Car was unfortunate and cost him a lot of time.
"Mistakes like this happen but it was encouraging to see he had the pace in the car after that and could at least battle back to the position he held before the spin.
"Now he needs to forget about it and concentrate on the next race." Wolff was also quick to praise Hamilton after he cruised to victory after dominating the lap times and qualifying before winning the race.
He added: "For Lewis, it was a pretty drama-free afternoon. "He was managing the pace in the right way, our strategy was spot on and, on an afternoon when there was lots of scope for making mistakes, he didn't put a foot wrong.
"Overall it's now 1:1 for us against Ferrari and the development race is on."
Leave a comment