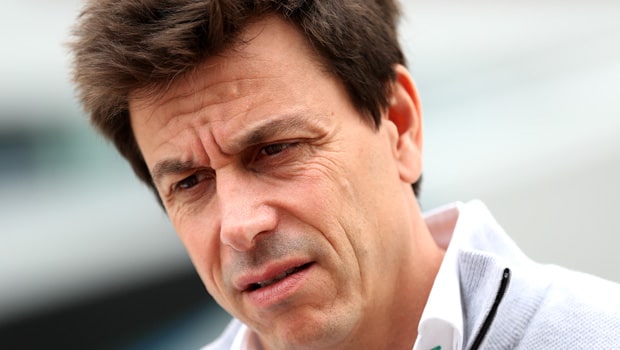 Mercedes' boss, Toto Wolff, says he enjoyed the dramatic start between his drivers Lewis Hamilton and Valtteri Bottas at the Eifel Grand Prix.
The duo went wheel-to-wheel through the opening two corners. This didn't leave Wolff tensed as he watched his two drivers fight each other.
Hamilton, who recently broke Michael Schumacher's;s record with his 100th win, is the Championship leader. The Briton had a good start from second on the grid to nudge in front through Turn 1, squeezing Bottas on the corner's exit.
Having finished top during the practice, the Finnish didn't back out of it. Bottas hung on around the outside, keeping his foot on the gas. His resilience gave him the inside line into Turn 2 and retook the lead.
Speaking after the race that was eventually won by the number one, Wolff said he enjoyed it, adding that he never doubted if there will be any contact between the two.
Wolff added that they respect each other, knowing fully well the boundaries within the team.
While nothing that Hamilton braked a little bit late, making him have a full lock,  Wolff said he pushed Bottas wide, but the Finnish, a rally driver, kept his foot down, which made him preserve his position.
Also speaking, Hamilton commended Bottas for his fighting spirit., He said he came out of the corner, feeling impressed by what his teammate did.
On his part, Bottas, who was not going to give that position up, easily decided to go for it outside. He is glad to get the position back for the second turn.
Hamilton later snatched the lead after a lock-up midway through the first stint as Bottas ran wide at Turn 1.
Unfortunately, Bottas didn't complete the race after retiring with a mechanical issue. According to the team, the problem is related to the MGU-H.
Bottas is now 69 points behind Hamilton with six Grands Prix left.
Leave a comment