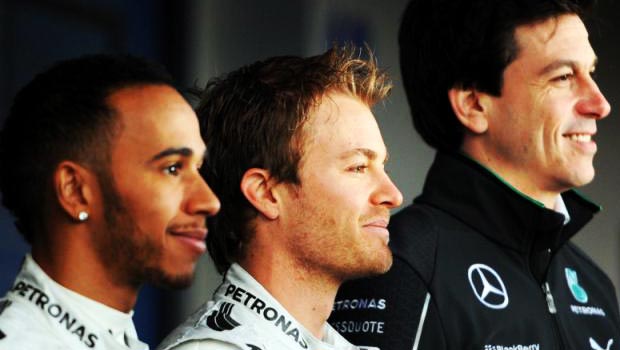 Mercedes motorsport boss Toto Wolff has conceded drivers Lewis Hamilton and Nico Rosberg are "like enemies" due to the "intense" battle for the title.
Rosberg is the current Drivers' Championship leader, with Hamilton 22 points behind his German team-mate.
The closest challenger is Red Bull's Daniel Ricciardo, but he is a further 50 points adrift of Hamilton, leaving the two Mercedes drivers locked in what appears to be a two-way battle for the 2014 title.
Rosberg and Hamilton have known each other since their days in karts as teenagers but Wolff has now admitted their relationship has broken down as they fight it out for the Drivers' Championship.
He told the BBC: "It has changed from, let's say, an almost amicable relationship at the beginning of the season to a very intense moment, where it was almost like realising these two are enemies competing for the world title."
He added: "These boys have been calibrated their whole life that their main priority is to win the drivers' championship in F1. And here they go – they are in the same car, competing against each other for that trophy and one is going to win and one is going to fail.
"This is a new experience for them – a difficult experience maybe."
The next race takes place in Singapore on Sunday and Hamilton is 1.65 to beat Rosberg in the head to head market, with Rosberg 2.25 to finish ahead of the 2008 world champion.
Leave a comment