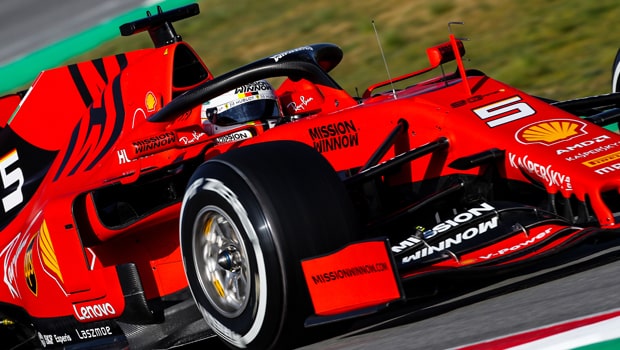 Ferrari driver Sebastian Vettel says he is currently lacking confidence after his below-par start to 2019.
The Italian team seemed set for a strong tilt at 2019 glory after showing some impressive pace in pre-season testing.
However, that optimism seems to have disappeared after the opening four races as Mercedes have dominated so far, taking an unprecedented four consecutive one-two finishes.
Unforced errors and poor tactical decisions have also blighted Ferrari this season, in a continuation of the problems they suffered towards the back end of 2018.
It means Vettel is already 35 points behind championship leader Valtteri Bottas and 34 behind Lewis Hamilton, while he has generally been outperformed by rookie team mate Charles Leclerc, despite being five points ahead of the youngster.
Heading into the first European race of the season at the Circuit de Catalunya in Spain where Ferrari showed their pace in pre-season, Vettel admits to a lack of faith in his wheels.
"You need confidence in the car and I'm not yet there," he said.
"I can feel that I'm not driving at my best simply because the car does not respond in the way that I like. Then it's unnatural.
"I think all the drivers know that sort of feeling. I seem to be more sensitive at the first races than at the test.
"The test was really good but that's a long time ago now. We need to look forward and improve the way we handle things, the way we work to get faster."
Despite his downbeat mood, Vettel can be backed at 5.00 to win the Spanish Grand Prix although he is behind the trio of Lewis Hamilton (2.30), Valtteri Bottas (3.40), and Charles Leclerc (4.75).
Leave a comment