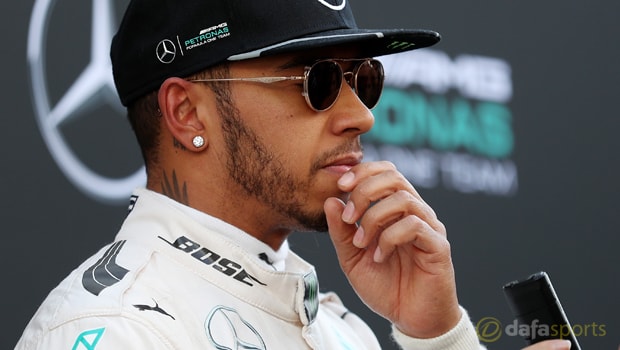 Formula One managing director Ross Brawn believes Mercedes star Lewis Hamilton could challenge Michael Schumacher's record of world titles and race victories.
Hamilton clinched his fourth world title in Mexico last time out, becoming the most successful British driver in Motorsport, and he has now moved alongside Frenchman Alain Prost and German Sebastian Vettel in the Drivers' Championship records.
Argentine Juan Manuel Fangio holds sole possession of second with five titles to his name, while F1 legend Schumacher leads way with a mighty seven world championships to his name.
The German also holds the record for most grands prix victories, having triumphed 91 times, with his nearest challenger being the recently-crowned world champion, who has tasted success on 62 occasions.
A large gap still separates the pair but Brawn believes Hamilton, who turns 33 in January, has the ability and confidence to become the greatest driver in the sport.
When asked whether the all-time records held by Schumacher are in danger, he told Sky Sports: "I think they are.
When that happened [Schumacher setting the benchmark] I couldn't imagine it being beaten, but looking at the way that Lewis is performing, he made hard work of it [by finishing ninth in Mexico], but apart from that he's been exemplary all year.
"You've got to say he's one of the greats, comparable with any of the iconic characters in Formula 1."
Two races are left in the current 2017 season with the Brazilian Grand Prix taking place on November 12 before the final outing in Abu Dhabi two weeks later.
Leave a comment