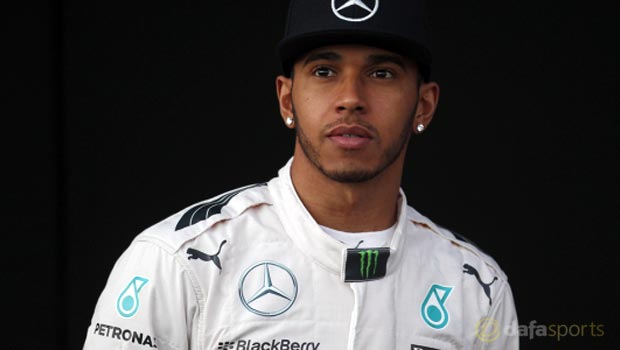 Reigning world champion Lewis Hamilton is on pole position for a fourth successive race at the Bahrain Grand Prix, but he is again expecting Ferrari to give Mercedes a tough time on Sunday.
The 30-year-old British driver has gone on to win two of the opening three races of the 2015 campaign, but Ferrari's Sebastian Vettel won in Malaysia three weeks ago thanks to better tyre usage.
And, having bounced back to claim the chequered flag in China last weekend, Hamilton feels he is in a "good position" for Bahrain, but he admitted that Ferrari's performance in practice has given him food for thought.
He said: "They are very quick this weekend. They have great race pace.
"Hopefully our positioning does help and we'll be taking all measures to make the tyres go as long as they can. But I think we're in a good position."
Hamilton will not be joined on the front row of the grid by team-mate Nico Rosberg after he had to settle for third place behind Vettel and bemoaned his tactics in qualifying when he tried to preserve his tyres for Sunday's race, which cost him on the time sheet.
As a result, Vettel is eager to impose himself on the race and hopes Hamilton's fears about a strong Ferrari performance are realised.
He added: "Hopefully we can have a good start and a good race from there. I think in the race we are maybe a bit closer, so we will see what happens."
Leave a comment