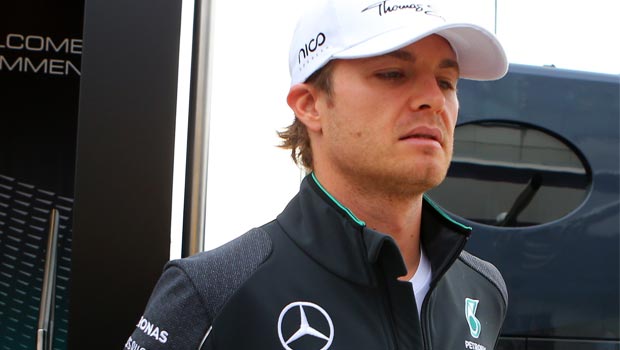 Red Bull star Sebastian Vettel insists Nico Rosberg can still claim the Drivers' Championship crown ahead of Mercedes team-mate Lewis Hamilton.
Hamilton holds a 17 point lead over Rosberg ahead of the season finale, meaning the 2008 world champion will claim the title even if he finishes second behind the German in Abu Dhabi, despite the double points on offer.
Vettel, who has won the title in each of the last four seasons, knows what it is like to swoop late for the title having claimed his maiden Championship in 2010 when 15 points behind Ferrari's Fernando Alonso and seven points adrift of then Red Bull team-mate Mark Webber going into the 2010 season finale.
The German went on to win the final race four years ago in Abu Dhabi to claim the title, as Alonso and Webber finished eighth and ninth respectively.
Vettel admits Hamilton is the favourite, but he feels Rosberg could yet claim the top prize in 2014.
"That was a similarly difficult situation, same as Nico finds himself in," he told Germany's Auto Bild. "I knew that my only chance was to win the race so I just tried to concentrate fully on it. I didn't want any updates on the provisional results in the Championship standings.
"And fortunately the others failed to bring home the necessary points. I was quite surprised, because the odds were heavily stacked in favour of Mark finishing third and Fernando fifth."
"Both deserve the title," he added. "Lewis has won more races than Nico [Hamilton has 10 wins to Rosberg's five], but Nico drove very consistent and clever. Both are different types of drivers, but both have done a very good job this year."
Hamilton is 1.96 to win the Abu Dhabi Grand Prix on Sunday, while The Field is available at 1.86.
Leave a comment