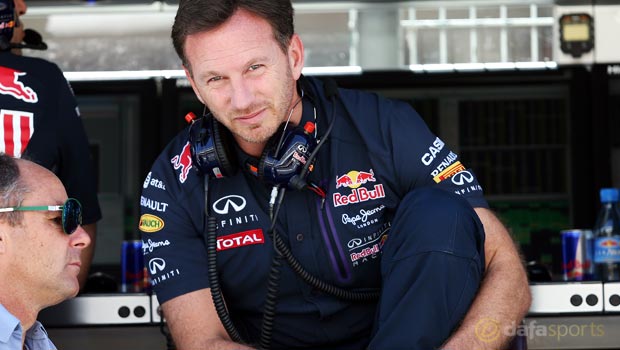 Christian Horner has admitted his shock at speculation surrounding his future at Red Bull and insists he will be doing all he can to turn around the team's fortunes.
After four years of dominating the Formula One scene, Red Bull have struggled since the last of Sebastian Vettel's world Drivers' Championship titles in 2013.
Last season they did at least finish as the best of the rest behind Mercedes, albeit 296 points adrift in second, but this campaign has been beset by problems.
Neither Daniel Ricciardo or Daniil Kvyat have finished on the podium, with only the Monaco Grand Prix offering them any genuine chance of achieving that feat when the pair finished fifth and fourth respectively – but otherwise it has been a dismal year so far with just 55 points to their name as Red Bull languish in fourth place in the Constructors' Championship.
Reports have since claimed that Horner's time as Red Bull principal had come to an end, with The Times suggesting he had already been informed by one of the team's bosses he was to be replaced with Gerhard Berger set to come in.
Horner insists, however, that the claims were new to him and says that he is determined to work through the team's issues to get them challenging once again.
"I was shocked," Horner said.
"I had no idea people were talking about me that way. I have a long contract with the team. It is difficult but I had dinner with Dietrich on Saturday evening and we still get along very well.
"We know we have problems but we just have to work through them and I am here to do that job."
Leave a comment