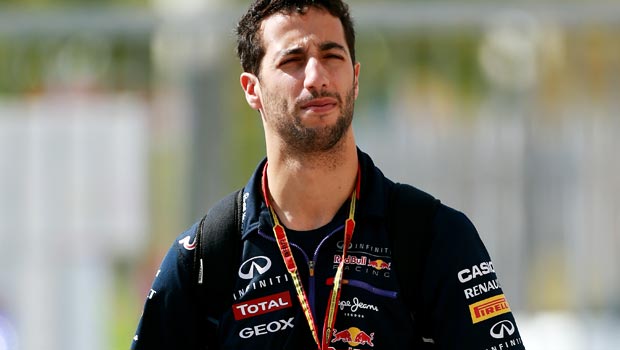 Red Bull driver Daniel Ricciardo is looking to kick off his 2015 season in style with another podium finish at the Australian Grand Prix on Sunday.
The 25-year-old came third in Melbourne 12 months ago although his efforts resulted in no points after he was disqualified when his car was found to have contravened fuel-flow rate rules.
This weekend will see Red Bull take to the track for the first time since the departure of former world champion Sebastian Vettel to Ferrari and Ricciardo feels they have a better car than last season.
The Perth-born racer said: "We have a lot more confidence in the car itself, the reliability, so we're coming into the race this weekend with a proper plan.
"It's not like last year when it was a case of 'Let's just put the car on the track and see what happens, and hopefully it doesn't blow up'.
"So reliability-wise we're better prepared, and pace-wise we'll have to see. Mercedes haven't slowed down, but hopefully we can be in that hunt for at least third.
"Merc are strong, we know that, but even if they run away with it, there's still one spot left on the podium."
Reigning world champion Lewis Hamilton is 1.95 to win the Australian Grand Prix with The Field 1.87.
Meanwhile, McLaren driver Fernando Alonso is hoping to belatedly kick off his 2015 season in Malaysia at the end of the month.
The Spaniard will miss the opening race Down Under after crashing at Barcelona's Circuit de Catalunya on the final day of the second pre-season test last month.
Leave a comment