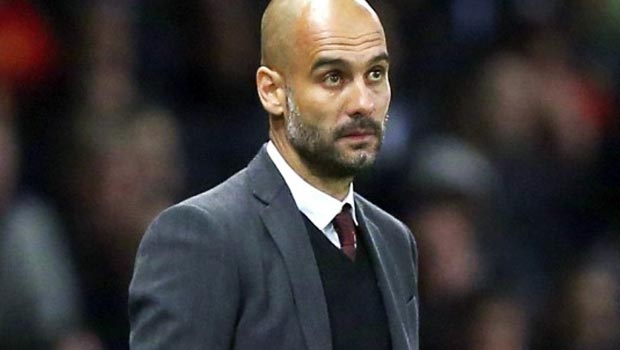 Bayern Munich coach Pep Guardiola has admitted his players have not practised penalties ahead of the second leg of their Champions League last-16 clash with Shakhtar Donetsk at the Allianz Arena.
The Bundesliga giants were held to a 0-0 draw in Ukraine in the first leg and will be hoping the lack of an away goal does not come back to haunt them on Wednesday night.
Guardiola is "very optimistic" ahead of the game as he looks for Bayern to take another step towards the Champions League final in Berlin on June 6.
The former Barcelona boss said: "I have always said we would win this tie and that feeling has not altered. Donetsk have a lot of quality.
"They have players who could play here in Germany and if Shakhtar played in the Bundesliga they would be among the title favourites.
"Their style of play, with fast counter-attacks and a lot of individual quality, is really impressive.
"I really was very satisfied with our performance in the first leg because I knew the quality of the opposition. I knew it would not be easy but in the end they did not have more than one good chance."
Bayern are 1.16 to beat the Ukrainians (13.01) and Guardiola is expecting his club's name to be in the hat for the quarter-finals in Nyon on March 20.
"We have to win; we know that," he added. "Lose and our Champions League campaign is over; even a score draw. Donetsk are a strong team and they deserve to go through to the quarter-finals.
"Unfortunately, only one of us can go through and I am confident it will be us. We have not practised penalties."
Leave a comment