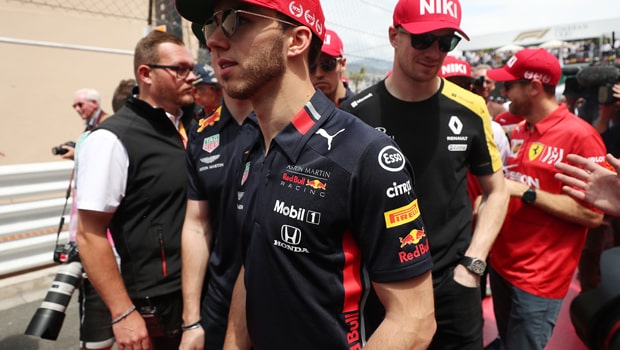 Red Bull boss Christian Horner has rejected claims the team are considering sending Pierre Gasly back to Toro Rosso.
The Frenchman joined Red Bull ahead of the 2019 season as a replacement for Daniel Ricciardo. Gasly has struggled since making the step-up from sister-team Toro Rosso however, as the 23-year-old has been consistently outperformed by team-mate Max Verstappen.
Verstappen has finished ahead in every race so far this year, while Gasly has only qualified ahead of the Dutchman once. As such, it has been suggested Red Bull may decide a change in driver is required but Horner insists Gasly has the team's full backing.
"Pierre is having a tough time at the moment, we're doing our best to support him, I think he just needs a reset," said Horner.
"I think we have got to somehow press control-alt-delete in his head and start again. "He is a quick driver.
The problem he has got is that Max is delivering every week, and that puts more pressure on him to perform, but we're sticking by him. We still believe in him and we'll give him all the support we can to try and nurture the talent we know he has."
The next race takes place at Silverstone on July 14 and world champion Lewis Hamilton of Mercedes is 1.80 to claim a win in his home race. Verstappen is 8.50 to win the British GP and Gasly is 501.00.
Leave a comment