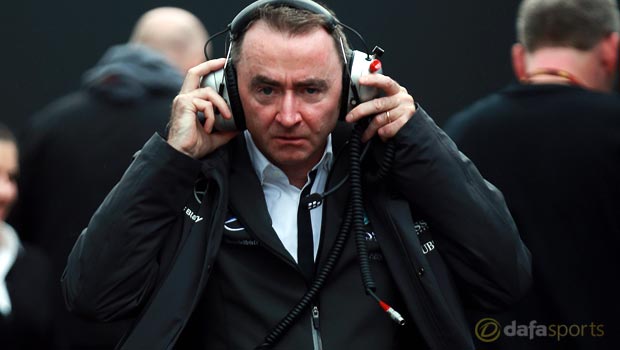 Mercedes technical director Paddy Lowe has admitted Ferrari's win in Malaysia means they now have "serious competition" this season.
Last year the Silver Arrows swept all in front of them with 19 grands prix wins out of a possible 19 shared between drivers Lewis Hamilton and Nico Rosberg.
The only talking point in 2014 was which of the pair would end up as world champion such was their dominance over the likes of Red Bull, Williams and Ferrari.
Hamilton eventually took the world title and the Brit then started this season with victory in the season-opening race in Australia to spark talk of another procession.
However, Ferrari and new driver, four-time world champion Sebastian Vettel, had other ideas and took the chequered flag in Malaysia to give Mercedes something to think about ahead of the Chinese Grand Prix this weekend.
Lowe said: "It is now clearer than ever that there is serious competition for this world championship, so we will continue to work flat out for performance gains.
"We have a range of new aerodynamic developments for Shanghai and are targeting an improved performance from Malaysia."
Lowe's comments have been echoed by Mercedes team boss Toto Wolff, who added: "We couldn't match the long-run pace of Ferrari.
"It wouldn't be right to say we lost the race rather than they won it.
"If I'm being optimistic I would say Malaysia was difficult for us last year, but then that would be naïve. Ferrari have done well – they have a great car, a great engine, great drivers."
Leave a comment