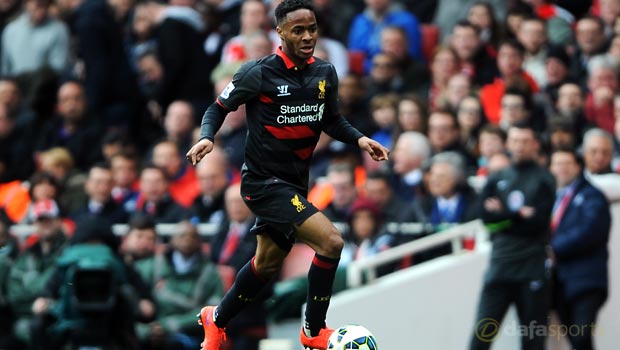 Real Madrid legend Zinedine Zidane has admitted the Spanish giants are interested in making Liverpool's Raheem Sterling a Galactico in the future.
The Anfield forward has made the breakthrough over the last couple of seasons after being tempted north from QPR as a 15-year-old prospect.
The England internationa'ls performances have already caught the eye of the powerbrokers at the Bernabeu and Sterling might one day be offered the chance to follow in the footsteps of Steve McManaman and Michael Owen.
Zidane, who is currently Real Madrid's B-team boss, has revealed the 20-year-old is on Real's radar as they look to continue to bring the best players in the world together.
The former France star said: "We know who Raheem Sterling is, and of course we are monitoring him as a player.
"There are very few players in the world who can improve the Real Madrid squad, so it is going to make sense we monitor the progress of the best young players in the world.
"We monitored (Gareth) Bale for over a year, the same with Isco and also (Raphael) Varane.
"We monitor many of the best young players in Europe, then if we feel they have something to offer Real Madrid we will contact their club and try and make the next step."
Zidane's comments come at the worst possible time after contract talks between Sterling and Liverpool were recently put on the backburner for the time being.
The player remains under contract on Merseyside for two more years after the end of this season but his value will plummet in 18 months' time if the Reds cannot agree a new deal.
Leave a comment