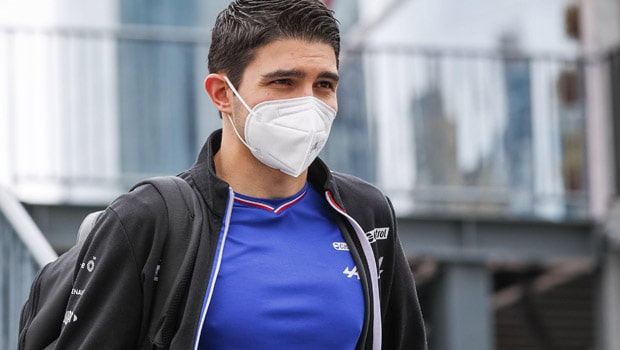 Esteban Ocon has signed a three-year deal with Alpine, extending his contract with the team till 2024. Ocon joined Alpine in 2020, when it was still known as Renault, and finished 12th in the 2020 season with 62 points. It was also in 2020 that he claimed his first podium at the Bahrain Grand Prix. With just a few days away from the French GP, Ocon, a French man, has now signed to stay with the French team for three more seasons.
Speaking on the signing, Ocon said' "I'm delighted to continue with the team beyond this year and it's a fantastic feeling to secure my future with Alpine. We've been progressing well together since I joined the team and I aim to continue that journey going forward." He said that the team was focused on races
Ocon made his Formula 1 debut in 2016 with the now-defunct Manor team, at the Belgian GP, where he finished at 16th. He joined the team as a replacement driver and stayed for half of the year, His best finish was at the Brazilian GP, where he finished at 12th place. In 2017, he joined, also now-defunct, Force India, where he earned his first Formula 1 point in his first race for them. That year, Ocon finished with points in 12-straight races. He finished eighth in the drivers' championship that year. The next year, he continued his stay at Force India with teammate Sergio Perez. He was supposed to sign with Renault for the 2019 season but the dream was cut short after Renault signed Daniel Ricciardo instead.
In 2019, Ocon was a reserve driver for Mercedes but did not take part in any weekend race. He hinted that he was going to replace Valtteri Bottas but that also did not happen. In 2020, however, Ocon signed a two-year deal with Renault, replacing Nico Hulkenberg.
Alpine boss, Laurent Rossi, described Ocon as "an asset for us beyond F1 as he is deeply involved in the Alpine global project."
Leave a comment