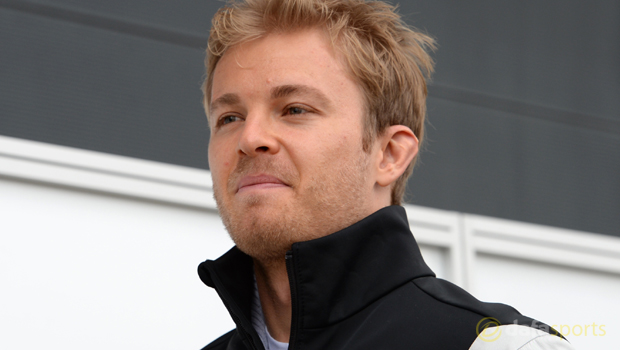 Nico Rosberg was able to take advantage of the terrible weather conditions in Hungary on Saturday to pip Mercedes team mate Lewis Hamilton to pole position.
Hamilton looked certain to claim the fastest time in qualifying but ran into trouble when he came across Fernando Alonso.
The McLaren man had spun out on the wet track and Hamilton was forced to pull back which subsequently cost him the chance to lead the grid on Sunday.
Rosberg, who was running behind Hamilton, still managed to complete his lap and ensured that he would start on pole in Mogyorod.
The session on a track soaked by heavy rain saw four red flags appear, three of them for crashes, while the yellow caution flags were also displayed for Rosberg on his lap – although he doesn't believe he will incur a time penalty.
Rosberg said: "I had a big lift and I was also slower in that segment than on previous lap so I am sure I will be OK."
Hamilton insists he is not too disappointed with his performance and hopes he can make up for it on Sunday as he looks to get ahead of Rosberg in the Drivers' Championship.
"I felt good on the lap. I was a bit unfortunate with Fernando but these things happen. I'm not too disappointed and we still have a long race ahead of us," Hamilton said.
Red Bull duo Daniel Ricciardo and Max Verstappen will start third and fourth on the grid with Ferrari's Sebastian Vettel further back in fifth and Toro Rosso's Carlos Sainz claiming sixth.
Leave a comment