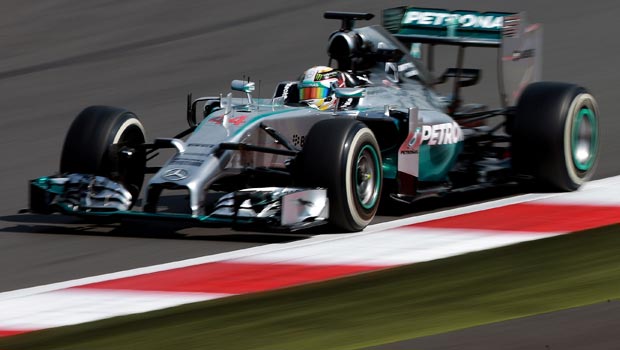 Mercedes star Lewis Hamilton is hoping to follow up his British GP victory with a win in Germany next.
The Formula 1 teams are currently involved in mid-season tests at Silverstone but Hamilton is already thinking about the next race, on July 20, after his success on home soil last time out.
The 2008 world champion cut team-mate Nico Rosberg's lead at the top of the Drivers' Championship to just four points with his win at Silverstone last weekend, as the German was forced to retire.
Hamilton missed most of Wednesday morning's test session at Silverstone after a spin on his sixth lap, which caused the session to be red flagged.
He did come back to complete 47 laps and set the fifth fastest time of the day with one minute 36.680 seconds.
Hamilton was satisfied with his performance in the tests but he is already thinking about the next race in Hockenheim.
He said: "It wasn't an easy day today; we had great weather but unfortunately had some problems at the start of the day which meant we lost some track time.
"The guys did a fantastic job to get the car ready again and we were able to put together a few successful runs.
"At the end of the day, we were going to do more important runs but the red flag came out.
"It could have been a lot worse as it could have been raining or we could have even done no laps, but some of the things we've tried in the car feel really positive."
He added: "I'm really pumped now for the next race in Germany. It's a constant challenge for the team to try to stay ahead and I hope we can continue to do that there."
Hamilton is 1.60 to win the World Drivers' Championship, while Rosberg is available at 2.20.
Leave a comment