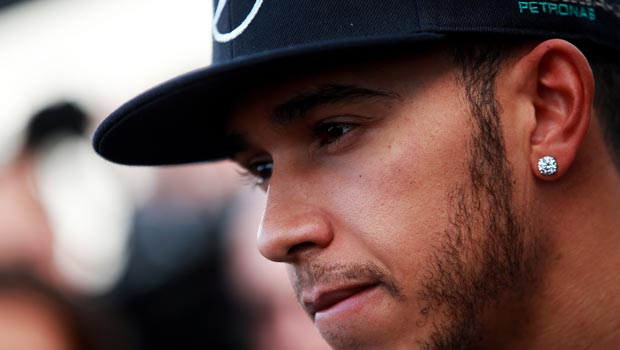 Mercedes' Lewis Hamilton believes that Red Bull and Ferrari will pose more of a threat this season as he looks to defend his world title.
Hamilton claimed the Drivers' Championship ahead of team-mate Nico Rosberg last term, with the duo also cruising to the Constructors' Championship.
A number of top teams struggled to get to grips with the new rules and regulations last term and the likes of Red Bull and Ferrari failed to challenge for silverware.
Mercedes, between Hamilton and Rosberg, won 16 of the 19 Grands Prix and from very early on looked like the only contenders.
However, after a full season under the 1.6-litre turbocharged V6 rules, Mercedes' rivals appear to be getting to grips with the changes.
The Brit believes he and Rosberg will come under more pressure when the 2015 campaign gets underway beginning in Australia on March 13.
Teams have been taking part in pre-season testing over the past few weeks and Ferrari have shown an improved pace in Barcelona.
Red Bull were the quickest team on Day Two of testing in the Catalan capital, although Hamilton insists he is just focusing on improving with Mercedes.
Hamilton said: "I've not been looking at the others. Maldonado was quick but I'm sure everyone was on different tyres, different fuel loads.
"I anticipate Ferrari look quite strong, similar to Red Bull, but I don't really know where we are amongst those.
"I think we'll maybe have a little bit of a better understanding next week.
"It's like juggling blind, but that's what I love about this sport; I don't really know what's to come.
"I anticipate a harder fight this year, that's what I'm anticipating."
Leave a comment