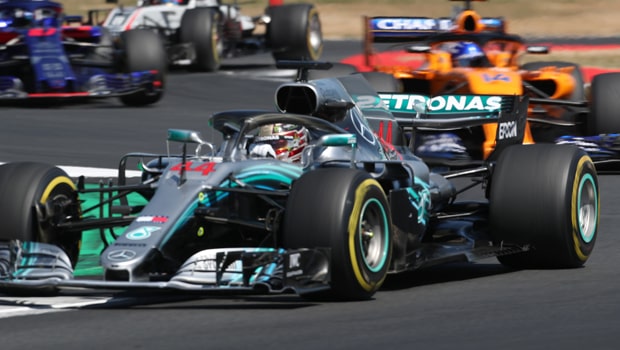 Mercedes driver Lewis Hamilton is on the verge of claiming a fifth Drivers' Championship title and he says he will not allow complacency to creep in until he has secured the trophy.
Hamilton's victory in Japan last time out means he now holds a 67-point lead over nearest challenger, Sebastian Vettel of Ferrari.
The Briton could claim the drivers' prize after the next race in the USA if he wins and Vettel misses out on a place in the top two, but Hamilton says he will not ease off until his victory is secured.
"It is very easy for me not to do that because I am very strict on not being complacent," he said.
"There are 100 points available and I know we have to keep doing the job until the last chequered flag. That is the goal."
"From past experiences so much can happen so I will be at the factory this week and the focus will be on extracting as much as we can from this car because we can always improve."
Hamilton has won the last four editions of the USA GP but Vettel may be able to stretch the title fight out a little longer as he has managed two podiums in the last three races in Austin, Texas.
Hamilton is 1.01 to win the Drivers' Championship outright and Vettel is rated as a 10.00 chance.
Leave a comment