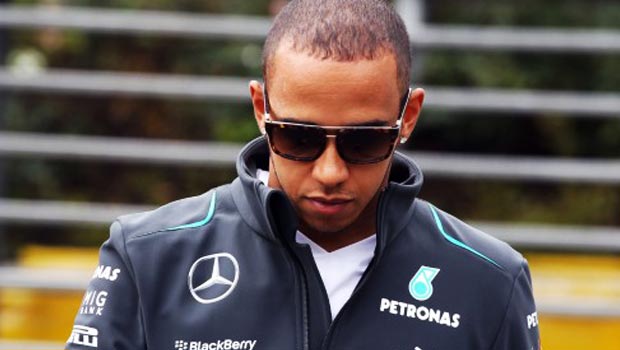 Lewis Hamilton admits he was disappointed to finish behind Nico Rosberg in Monaco but hopes to respond in Canada.
Hamilton was denied a fifth successive victory by team-mate Rosberg, who led a Mercedes one-two, but the 2008 world champion insists he will learn from the experience.
The Briton had challenged Rosberg for the lead throughout the race but dropped back in the latter stages and had to fight off the challenge of Red Bull's Daniel Ricciardo to claim second.
The result saw Rosberg move back ahead of Hamilton in the Drivers' Championship standings, but he insists the defeat in Monaco has put him in "good stead" for the rest of the campaign.
"It was a difficult weekend from my side, but it was a good learning experience," Hamilton said.
"You can't win all the time, and you need those learning experiences, with this one putting me in good stead for the rest of the season.
"I feel stronger mentally this year than ever before, and from this weekend I will handle next year, the next time, or whatever when we are in a similar situation, better than I have this weekend.
"I know it is going to be a long, long year and there are going to be lots of races like the one in Monaco.
"You are going to have good days and bad days, and you have to handle them as best as you can. We all have days like that.
"What happened on Sunday was not a bad day. We were second and first, which is pretty awesome and better than I did there last year (finishing fourth), so I still left with my dignity intact."
Hamilton is 1.42 to win the Drivers' Championship, Rosberg is 2.80 and Ricciardo is 41.00.
The next race will take place in Canada on June 8 before Formula 1 returns to Europe for the Austrian GP
Leave a comment