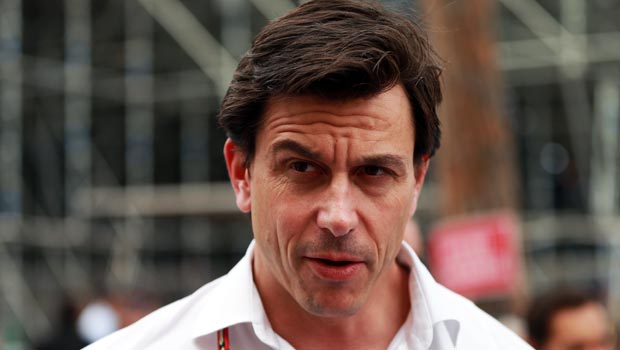 Mercedes chief Toto Wolff has backed Lewis Hamilton to recover from his retirement in Canada and come back stronger than ever at next weekend's Austrian Grand Prix.
The former McLaren driver saw his race come to an end following a rear brake failure, due to a fault with the MGU-K. Team-mate Nico Rosberg suffered a similar fault but managed to complete the race and finish second to Daniel Ricciardo, stretching his lead over Hamilton to 22 points.
Despite the gulf between the two drivers, Wolff believes Hamilton will respond in emphatic fashion.
"Obviously, Nico now holds an increased gap at the top of the championship, but Lewis is a fighter and I have no doubt that he will come back stronger than ever," he said.
"There is still a long way to go with twelve races remaining – thirteen if you count the double points round – so his challenge is far from over. This race shows how quickly things can change – not just between drivers, but between teams also – so we will be pushing harder than ever to ensure that we do not give away any more valuable points to our rivals."
The Austrian Grand Prix makes its return after an 11-year absence and should make for compelling viewing. Just three men on the grid, Fernando Alonso, Kimi Raikkonen and Jenson Button, have raced here before.
Hamilton, who is priced at 1.93 to win the race, knows that 25 points are imperative, if he loses more points to Rosberg then his title pursuit could soon very well be over.
Leave a comment