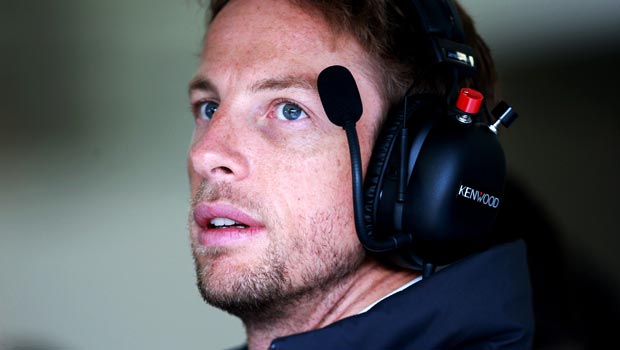 McLaren's Jenson Button insists that the uncertainty surrounding his future will not play on his mind in the last race of the season in Abu Dhabi this weekend.
Button and team-mate Kevin Magnussen are both waiting on an official announcement from McLaren to learn who will be retained for 2015.
Ferrari's Fernando Alonso is expected to return to the Woking-based outfit with one of the current drivers set to be released.
McLaren have made it clear they will not make an announcement before December 1, leaving both drivers possibly fighting for their futures.
Despite the unusual circumstances the Brit insists he will not be affected by matters off the track when he heads into the season's finale.
Button said: "Nothing has changed for me for the last two months.
"I've got nothing else to add apart from I go into this weekend looking forward to it. I've learnt to live in the moment a lot more this year and that's exactly what I'm going to do. I've got my family here so I'm looking forward to the weekend."
The McLaren man was coy on the possibility of what his future may hold although he hinted he may look to turn his attention to another strand of motorsport if his seat is not renewed.
Button added: "It's been an interesting few months. When you're in Formula 1 for so many years, 15 years, you have blinkers on in terms of anything else apart from Formula 1. This is the best sport in the world, this is your life, this is everything.
"But when you are put in an uncomfortable situation your eyes are opened to other possibilities. There are a lot of challenges out there, whether it's in motorsport, other sports, or something else altogether."
Leave a comment