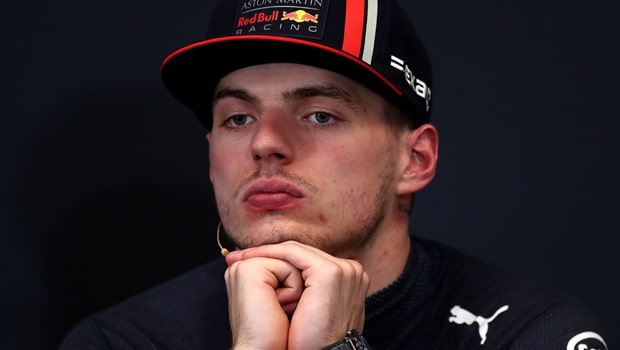 Max Verstappen insists he is more than happy at Red Bull as the F1 outfit looks to close the gap on Mercedes and Ferrari.
Red Bull were the 'best of the rest' in the 2018 Constructor's Championship behind the two giants of the motorsport, with Verstappen (Austria and Mexico) and former team-mate Daniel Ricciardo (China and Monaco) taking two wins apiece.
Lewis Hamilton once again secured the title last season and it looks like being another year of glory for the Silver Arrows, with the world champion (five) and team-mate Valtteri Bottas (two) winning the first seven races between them.
Speculation over team changes for 2020 has already started and it remains to be seen how long Red Bull will be able to keep Dutchman Verstappen on board, having promoted the youngster from Toro Rosso from the 2016 Spanish Grand Prix onwards.
But for now the 21-year-old is ignoring all the talk over his future as the teams prepare to head to the French Grand Prix on June 23. "I'm not even thinking about that," he said.
"At the end of the day it's not easy, as you see with Ferrari as well, to close the gap.
"Mercedes is at the moment just doing a very good job but I feel very good in the team and it feels like the place to be at the moment. I'm not even thinking about those things.
"I feel good within the team as well, I feel very relaxed and I think that also helps."
Verstappen is 67.00 to win the 2019 World Drivers' Championship, with Hamilton already the overwhelming 1.13 favourite.
Leave a comment