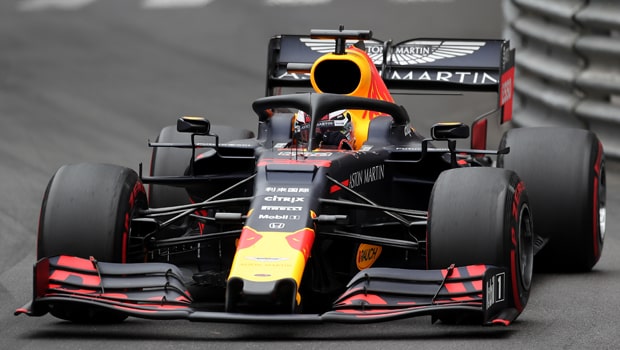 Red Bull's Max Verstappen says he is not frustrated in trailing Mercedes and Ferrari but retains the ambition to get to the very top of Formula 1.
The 2019 season has been dominated by Mercedes who have won all eight races so far, world champion Lewis Hamilton claiming six and team-mate Valtteri Bottas the other two. That gives Hamilton a commanding 36-point lead at the top of the drivers' championship with Bottas second and Ferrari's Sebastian Vettel third.
Verstappen is fourth having had a solid season so far, claiming two podium finishes and not finishing below fifth. However, five of the eight races have seen the Dutchman in fourth place, close to the leaders but not quite close enough.
Verstappen admits that being consistent isn't enough and he wants to be winning races. He said: "I wouldn't call it frustrating. It's not that I'm miles off. I always have a Ferrari or a Mercedes in front, but I'm not far away.
"We just need to keep pushing hard to try and get more performance out of the car, but also out of the engine, at the moment.
"We are clearly lacking a bit of pace from both sides but, still, I always try to get the best out of it. Of course, I'm not here to be fourth – I want to win races. It's not nice to drive around at this fourth spot, always just missing out, but it's how it is at the moment."
Verstappen has a deal with Red Bull that runs until the end of the 2020 season with speculation linking him to either Mercedes or Ferrari after that.
The Austrian Grand Prix takes place at Spielberg this weekend where Verstappen is at 26.00 to win with Hamilton 1.70 and Bottas 4.00. Verstappen is 3.60 to secure a podium finish in Austria.
Leave a comment