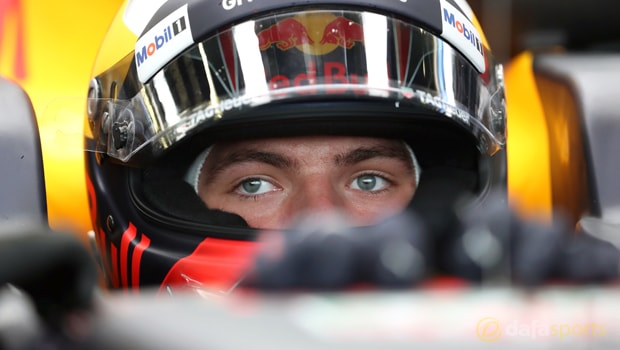 Red Bull driver Max Verstappen insists Ferrari's Sebastian Vettel did not make "the smartest move" as they were forced to retire early at the Singapore Grand Prix.
Vettel's hopes of claiming the world title took a major hit on Sunday after he was forced to retire in the opening stages at Marina Bay.
The German now sits 28 points behind Mercedes star Lewis Hamilton in the Drivers' Championship after the Brit went on to claim his seventh victory of the season.
Vettel, who is priced at 5.00 to win the Drivers' Championship, started the Singapore event on pole, while Red Bull duo Verstappen and Ricciardo were second and third and team mate Kimi Raikkonen was fourth on the grid.
However, Verstappen appeared to make a better start heading into the first turn and he became sandwiched between the two Ferraris with all three drivers being forced to retire.
The Dutchman insists it was not a clever move from Vettel to cut across his path with so much at stake in terms of the title race.
Verstappen said: "It was not the smartest move and you cannot make excuses for it when you are fighting for the world championship.
"My start was a little bit better than Seb and he saw that so he tried to move to the left to squeeze me out of the line a bit.
He did not know Kimi was on my other side. "Kimi had a great start and was alongside me very quickly.
He then started to squeeze me also, at which point there wasn't a lot I could do.
"If I made a mistake myself I would be upset or angry but there was nothing I could do. I don't think it was a racing incident."
Leave a comment